SIDC parties confirm successful go-live on 1 August 2023 for ETPA's trading platform to operate within the European Single Intraday Coupling. System performing well. ETPA started hosting trading in the Dutch Market Area.
The map below shows the operating NEMOs and TSOs in SIDC.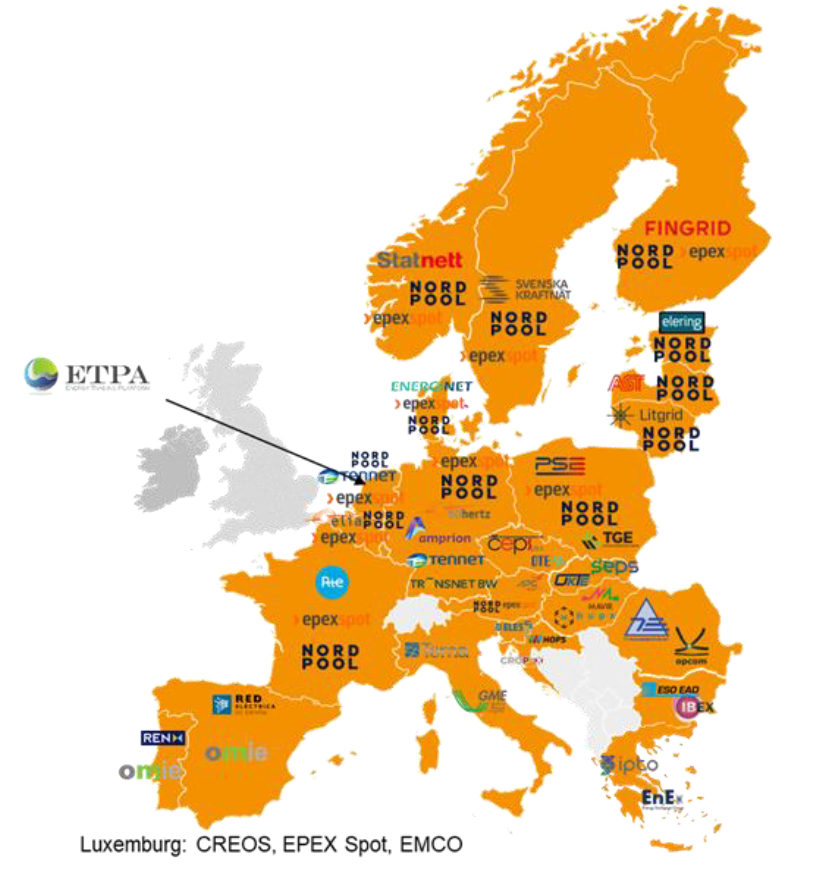 The full press release can be found here.